Here's the image from the tweet: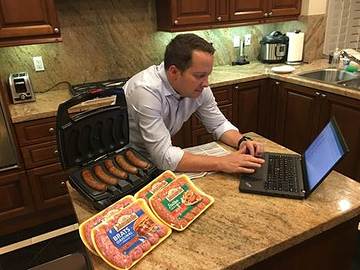 You use a product (a pair of products, really) to advertise how to prepare for a Fantasy Football League draft.
How much does it cost to execute this strategy? Almost nothing.
Do you have a product that has a unique purpose?
Do you have the slightest bit of imagination?
Then why not Try Something!!